Our Pokey Bowls
Using high quality ingredients, our three signature Pokey Bowls are inspired by cuisine types that Greater Vancouver residents already love. The creativity and experimentation doesn't stop there either, as more original bowls are being released all the time!
---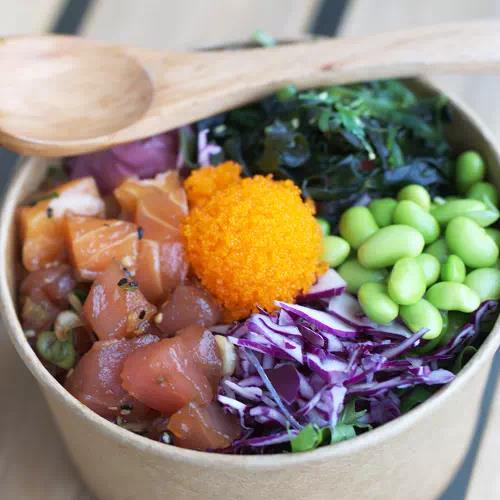 The Green Bowl
Japanese influenced, featuring ingredients such as Wasabi Peas and "Beni Shoga", or pickled ginger. This blend of ingredients appeals to more conservative pallets, creating a distinctly Japanese flavour profile.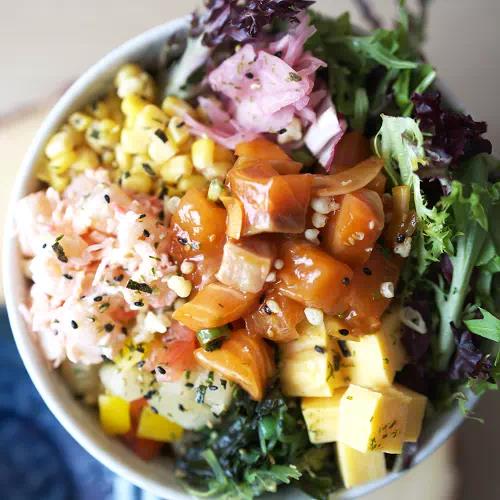 The Yellow Bowl
A nod to poke's Hawaiian roots. There are various sweet and tangy ingredients in this dish, with the highlight being the Pineapple Salsa. Though raw fruit is fairly common in poke bowls, creating a salsa allows the flavours to blend seamlessly with the rest of the bowl.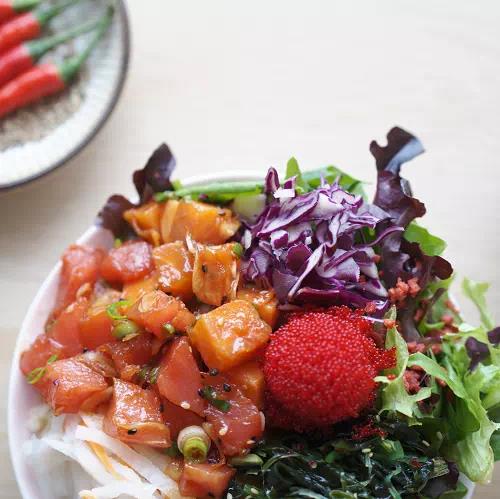 The Red Bowl
Designed for customers who love heat. The marinades for the seafood ingredients are spicy and Kimchi is a defining element in the bowl. It is topped off with special Spicy Sesame sauce which adds an element of sweetness to balance out the spice.